Study in Sweden for Pakistani students with/without scholarship consultant
Are you trying to find a safe place to study?
Sweden is definitely the greatest option.
Sweden is a Scandinavian nation in Northern Europe that offers top-notch instruction and a positive educational atmosphere to international students. Studying in Sweden for international students is getting high attention for foreign students
It is among the safest nations, with a warm culture and excellent academics. Additionally, since English is extensively used, it is convenient for overseas students because they do not need to learn a second language.
Nearly 40 Swedish universities are among the best in the world. Swedish educational institutions provide a supportive community that is both open and interesting.
This will provide you valuable talents that you won't find at other higher education institutions elsewhere in the world.
People who want to live and study in Sweden from Pakistan may find it to be a lovely and fantastic choice.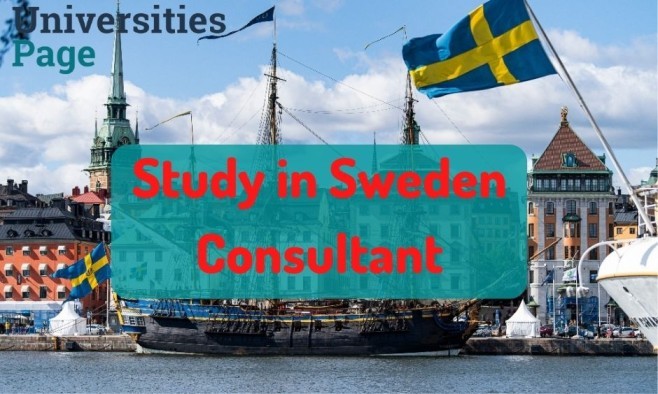 Study in GERMANY Click Here
Study in ITALY Click Here


Why study in Sweden for Pakistani students
Sweden is so well known for its pleasant environment, especially for international students. For the best education, while studying abroad, students from all over the world come to Sweden. To read about study in Italy click here.
The English language is used in more than a thousand study and degree programmes. Sweden is regarded as one of the top options for Pakistani students to attain education. Many foreign students attend Swedish universities each year.
Sweden is well known for its academic programmes, but it also offers several scholarships. For students from other countries, there are multiple scholarship options at the government and university levels.
The top 100 to 599 universities in the world include Swedish Universities. Sweden delivers superior education, and degrees awarded by Swedish universities are recognised worldwide. Swedish residents are the nicest and most lovable people, and Pakistani students live in a safe environment.
Tuition fee in Sweden
If students don't get any kind of scholarships in Sweden universities, then they have to pay tuition fees to universities.
Citizens in the EU/EEA, other Nordic nations, and Switzerland are not required to pay tuition for Bachelor's and Master's degrees at Swedish public universities. All overseas students are entitled to free PhD courses, regardless of where they are from.
Student fees for outside the EU/EEA
Tuition is paid for by students from non-EU/EEA nations. Depending on the degree programme and university, the tuition fee range from 7,500 EUR to 25,500 EUR each year. Business and architecture courses are the most expensive.
The educational system of Sweden
Sweden's higher education system includes programmes for professional training as well as classic and experimental university study.
In 2007, the following three-level degree structure study programme was announced:
UNDERGRADUATE STUDIES:
The bachelor's degree, which equates to three years of full-time study, is awarded after earning at least "180" credits. However, professional degree programmes like civil engineering, architecture, law, medicine, psychology, and pharmaceutical studies could last four to six years.
MASTER'S STUDIES:
Two different types of master's degree programmes are available. The "Masterexamen" lasts two years, whereas the "Magisterexamen" lasts one year. excluding this educational programme.
DOCTORAL STUDIES:
Doctoral studies typically last four years. It combines theoretical training with thesis-related research.
Reasons to study in Sweden
One of Europe's hugely overrated study-abroad locations, Recently, Sweden has seen a notable increase in international students studying in Sweden, and we know why.
There are some reasons to seek an education abroad in Sweden—one of the reasons is that Sweden is Scandinavia's country which most powerful nation—has been highlighted.
Internationally Recognized Education System
Universities are continuously ranked among the best in the world, and the quality and reputation of the Swedish educational system need not be explained. Any student's who academic resume background is from Sweden will get great benefits to getting a job in world top companies.
Successful Student Life
Sweden has a fascinating and special student culture that is founded on a long-standing tradition. The cities of Uppsala and Lund have the biggest hub for international students in Sweden, and there are already many students from different nations studying in these towns they are dedicated to planning events for newcomer international students. New international students get the chance to interact with both Swedish and other international students, as each country has its own atmosphere.
Furthermore, Sweden offers students a rich and diverse cultural environment in which to immerse themselves.
Language Not a Problem
Swedish is the official language of Sweden, with a rich history and a beautiful language. Local people can understand basic English and it is ranked second in the world nation which is non-English speaking country but still understands English. Sweden provides a fantastic setting to learn and advance your English language abilities as the globe becomes more linked and enterprises look to expand beyond national and linguistic boundaries.
It would be the best chance to learn some basic Swedish language through a study abroad programme in Sweden. Knowing a little of the Swedish language, which is spoken by about ten million people, will make it simpler for you to adapt to your new cultural environment.
The Best Location
Sweden is an ideal place to live because it is central to Scandinavia and close to central mainland Europe. Several international airports in Sweden make it simple and affordable to travel to many different locations throughout Europe.
Most international students want to take advantage of travelling in other European countries from Sweden with low fares because Sweden has the geographically best location.
Study Gap is Manageable
Swedish universities admit students with gaps in their academic records. This ensures that without sacrificing your future goals, you can attend some of the greatest universities in the world.
Cost of Living in Sweden for Pakistani students
Sweden has higher student living expenses than the rest of Europe.
Students usually have to pay for items like food, transportation, bills, internet, housing, mobile phone use, dress, and other expenses.
A student living in Sweden might be capable of paying 8,000 SEK for these kinds of expenses. Students require SEK 750 per month to cover the cost of their books and other study-related items.
Sweden universities scholarships for Pakistani students
Pakistani students who wish to attend university in Sweden may be eligible for government, private, and university-level scholarships.
Numerous scholarships are available for Pakistani students to study for free in Sweden for any length of time. The "Swedish Institute" and the actual "universities" are the two main sources of scholarships in Sweden.
The Swedish institute:
This is a state support program aimed at encouraging foreign students—including Pakistani students—to enrol in higher education institutions in this country. There are several reasons for this, including the fact that they aim to encourage increasing the discovery and creativity for which Sweden is recognized while also supporting the expansion of the country's universities and educational institutions. It is only available to students from certain states, and it can only be used for certain study programmes.
The University Scholarships:
Many universities in Sweden welcome Pakistani students to come for higher education. Simply submit an application to the university of interest.
These scholarship opportunities are available each year to Pakistani students who want to complete higher education abroad in Sweden. Ambitious students can check their eligibility requirements and secure a scholarship to attend a Swedish university abroad.
In order to study abroad in Sweden, Pakistani students must submit an application through the authorized central route, or official website, independent of the institute, university, or study programme.
Visa requirements to study in Sweden for Pakistani students
If you are applying from Pakistan and are not in the EEA or EU, a student visa is required. However, students from the EEA/EU are allowed to submit applications without needing a visa and do not necessarily need one. You will have all the necessary paperwork ready to study abroad in Sweden from Pakistan.
The list of necessary documents for admission in Sweden students is provided below:
Admission letter.

Application forms.

Two passport copies.

Last Educational degrees and transcripts.

Recommendation letters.

Study plan/research proposal.

Bank statement.

NTN.

Tax return.

Medical Insurance.

Visa processing fee.

Or any other supporting documents required by the embassy.


Job opportunities in Sweden for Pakistani students
Students can acquire a residence permit extension for up to six months after they graduate in order to look for work or launch a business. Sweden has several benefits, including a calm work atmosphere, maternity and paternity leaves, and a 40-hour workweek.
Today, Sweden has the lowest unemployment rate in ten years, making it simpler for Pakistani students to obtain employment there.
Universities in Sweden provide scholarships for Pakistani students
The following universities offer scholarships to Pakistani students.
The goal of the Karlstad University Global Scholarship programme is to invite outstanding academic candidates from countries outside the EU/EEA (and Switzerland). Normally this scholarship is awarded as 25%, 50%, 75%, or 100% of the total tuition fee.
Mälardalen University provides scholarships each year to international students from non-EU/EEA/Switzerland who are applying to the university's master's programme as their top choice. If students fulfil university requirements and follow the rules the scholarship will cover the entire program's tuition fee. The scholarship does not cover living expenses.
The Malmö University Master's Scholarship (MUMS) is available to extraordinarily brilliant students who are admitted to a master's programme at Malmö University that is taught in English and who are nationals of a nation outside the EU/EEA/Switzerland. The scholarship covers the entire cost of the tuition fee.
4: Mid Sweden University Tuition Fee Scholarship
Students can apply for scholarships for Mid Sweden University if they are already enrolled in the university and studying there. This scholarship covers 75% of the cost of tuition.
5: Örebro University Scholarship programme
The örebro University Scholarship programme is intended for exceptional academic students from non-EU/EEA and non-Swiss nations who must pay an initial tuition fee to attend school. The scholarship does not cover living expenses, only full or partial tuition fees.
6: Stockholm University scholarship programme
The Stockholm University scholarship programme is intended for incredibly talented applicants from outside the EU/EEA/Switzerland who are accepted but must pay an initial tuition fee to the university. Scholarships for Stockholm University only cover the cost of tuition, so applicants are responsible for their own living expenses.
7: Uppsala University global scholarships
The Uppsala University Global Scholarships are intended for nationals of non-EU/EEA nations and Switzerland. These scholarships only pay the cost of tuition fees; they do not cover living expenses.
8: University of skövde scholarships
A limited number of scholarships are available from the University of Skövde to students who already have enrolled in university and paid initial tuition fees. The scholarships only waive 50% of the cost of tuition.
9: Chalmers IPOET scholarships
Citizens from non-EU/EEA nationals are eligible for the IPOET Scholarships if they must pay initial tuition and plan to participate in one of Chalmers University's Master's programmes. The scholarships reduce tuition costs by 75%.
Students from countries outside the EU/EEA and Switzerland who have applied to study at Linnaeus University are eligible for Linnaeus University Scholarships. A few scholarships from the Linnaeus Academy of Science and Business cover 100% of the tuition fee, however, most grants only cover 75% of it.
Benefits of study in Sweden for Pakistani students
There are various benefits to obtaining a scholarship in Sweden for Pakistani students, some of the most significant of which are listed here.
Sweden has an excellent acceptance rate for study visas.

Low-cost fee structure compared to the UK, Canada and USA

Students can sponsor families such as wife and children.

After study can get a work permit to stay there.

Students can apply for Permanent residency after staying a specific period of time.

Highly developed country for studying and living there.

Economically strong country to find a job and start a business there

A "Post Study Work Visa" is given to students once their studies are finished.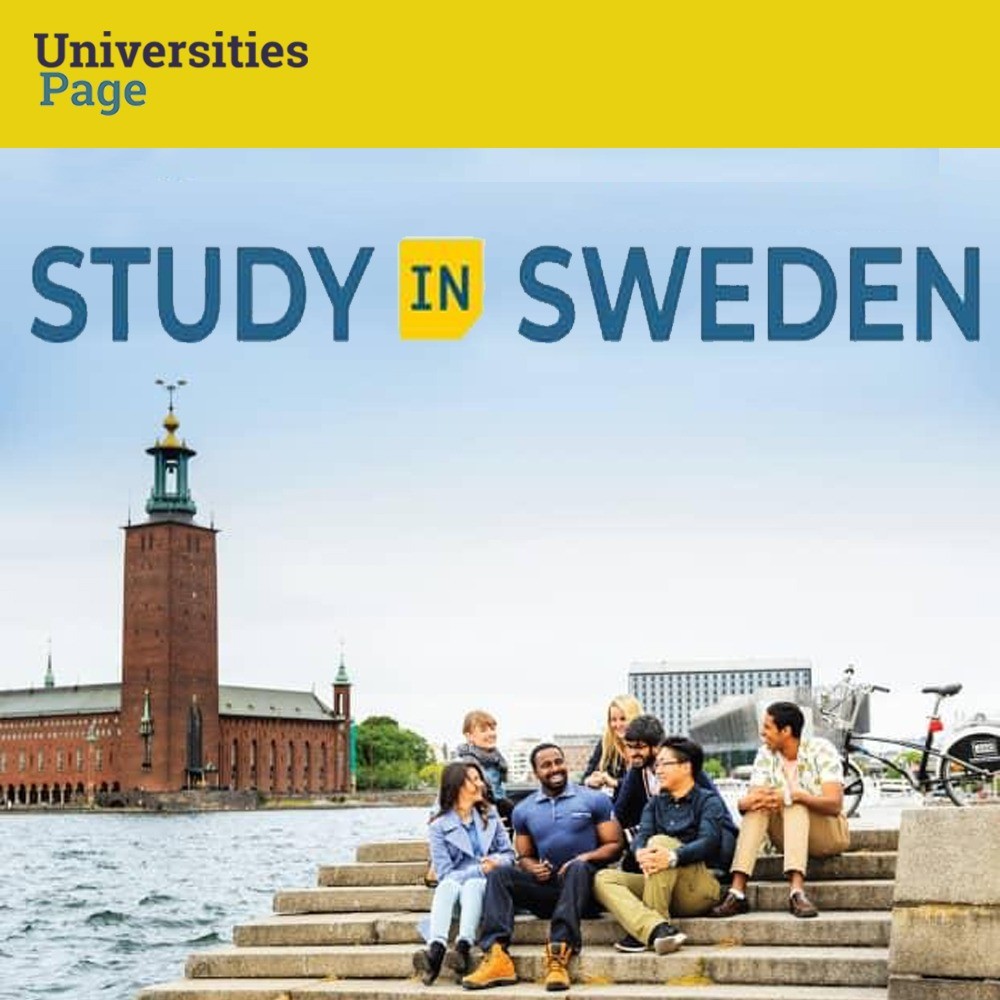 Do Sweden universities require IELTS?
Some universities required IELTS results with a 6.5 band, but most don't ask for IELTS.
When is admission open for Sweden?
Normally admission opens in the November of each year and lasts at the end of January of each year.
Can students work part?
Yes, it's allowed to work part-time.
Can students get a post-study work permit?
Yes, students get the 2-year post-work permit in Sweden
Can students able to sponsor families to Sweden?
Yes, Sweden allows to student sponsor their family like wife and children to live there.

To get a free assessment for STUDY IN SWEDEN you can

contact us

below.




Lahore Office

Islamabad Office