This article will show ten information points about masters in UK to help make sense of postgraduate education. if you can't figure out what master's courses are all about and if you are considering to study UK master's degree, This article will help you clarify some important information about Master's degrees in the UK. so, let's jump straight into 10-point s about master in UK.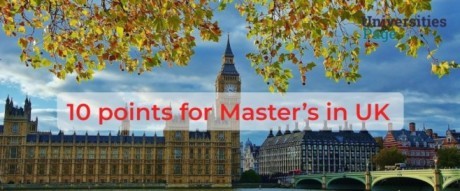 Point 1: you can apply to as many universities as you wish, but each application will cost you from 50 to 250 pounds, so be very careful when choosing which universities, you apply. The fee of the course will be stated on the website.
Point 2: You'll usually need upper second-class at the bachelor's level or equivalent if you wish to apply for a master's course at the best British universities. It is equivalent of getting a 3.0 to 3.5 GPA score or earning a 60% above any total degree marks.To make sure you understand how your degree is calculated in the UK, yes, of course, there are exceptions and some universities will consider you if you don't have these marks but prestigious universities will definitely ask for this requirement, also if you plan to Oxford or Cambridge or other top universities in the UK
Point  3: There are always English language requirements if your first degree was not taught in English. You can either prove that English is your first language or take one of the many English certifications available the most popular ones that are considered by universities such as IELTS and TOEFL. Usually, British universities will ask for 6.5 points in IELTS or 92 points for Tofel but best universities for example UCL asked for 7.5 points in IELTS.
Point 4: when applying for a master's degree in the UK, you will need to submit a personal statement as a CV and two reference letters. You should include all your education and work experience history even update your CV based on a subject and course your plan. To make sure all the information you include is very well written. You should explain how your past experience in education and career will help you pursue a certain master's degree at Uk University. It should also include your motivation for studying a particular course at a particular University clearly demonstrate your career plans and finally, you should choose two people who will be your referees and will submit references on you to particularly interest. Usually one of your references must be academic so that one can be from a previous university or institution but the second one can be professional, who knows you from a professional environment. if you need any personal help on choosing University a master's degree and help us application process then head to our website and check out our personal consultations.
Point 5: Each University will have a different fee for a master's degree. It's not the same fee as for the bachelors' course. There are different prices for British or EU students and international students, so if you're British or from European Union, the average price for a master's course for you will be seven to fourteen thousand pounds, But if you're an international student, means you're not from Britain or European Union then the average price for master's course will be from fourteen to twenty-three thousand pounds. The price of the course will depend on the university, you're going to go to and the course you go to.
Point 6: There are five main types of master's degree qualifications. The first one is the Masters of Arts and it is offered in most subjects in arts humanities or social sciences. The second one is a Masters of Science and you get this qualification if you complete a taught master's in science or technology subject, The third one is masters of research. If you pursue an independent research study rather than thought master's course first qualification is master of philosophy or feel it looks more like a Ph.D. It's a very long-term research project that takes more than three years and finally, Masters of Business Administration or MBA and the name speaks for itself. it's a master's in business and usually, you can only apply to this course if you have at least two years of relevant work experience.
Point  7:  Usually you don't have to do the same course at the masters level as your first degree, so if you studied for example geography at the bachelors level you can still do finances a master's course universities will consider applicants with non-relevant degrees if they can clearly demonstrate the relevant work experience or genuine interest in a particular field of course. It will depend on University and the course you're applying to, but don't be afraid to explore a new field of study.
Point 8:  In Uk usually, Master courses are usually one year long if you're going to study a full-time course. if you're going to do a master's course part-time then it's 2 years course.
Point 9: It is easier to get a scholarship to study a master's degree rather than get a scholarship to study a bachelor's degree. Some universities will give you a reduction on the course. there are some companies that will sponsor the employees to make sure they are qualified and also some countries will sponsor the citizens to acquire a master's course from the UK.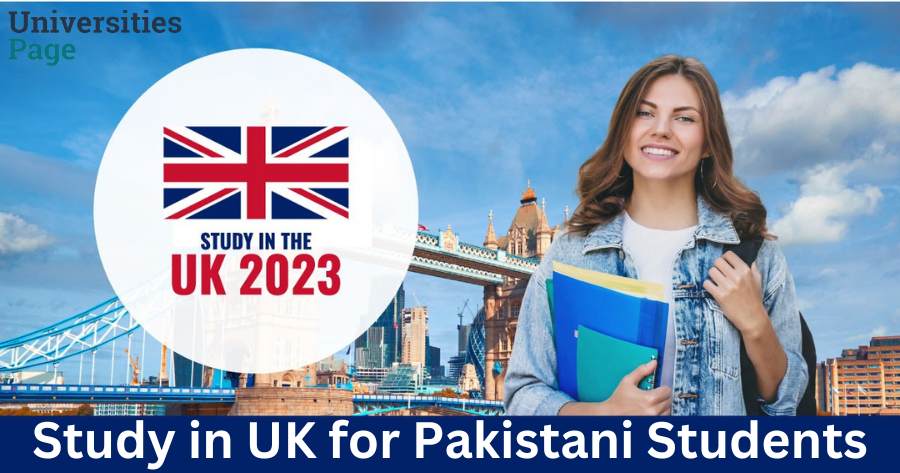 Point 10: Master's degree in the UK is a really good opportunity to specialize in your area of interest and increase your employability to help you with your career. There is a great choice of very specific courses available, so you can really specialize in your field of work, if you just want to do something broader that will help you stand out in the job market and help you with your career search, then you can do something like marketing your business.
 I hope you  liked the above  10 point s about master's degrees in the UK but if you still need help, head to the Universities page website. It has lots of useful information and personal consultations also available.
To get a free assessment for UNIVERSITIES GUIDE you can 

contact us

 below.




Lahore Office

Islamabad Office