Turkish universities for international students
Approximately 90% of turkey universities offer higher education. The majority of higher education courses in turkey are taught in Turkish and English language. The degree awarded by a Turkish university is accepted all over the world. The Times Higher Education takes into account the major aims of turkey universities are teaching, research, knowledge transfer, and global orientation.
International students can enroll in interested universities and interesting study programs in turkey easily, as there are more than 206 universities and more than 45,000 different programs. These programs are offered in English and Turkish languages, e.g. Arts, Humanities, Medical, Law, and Business Management. To read about study in Turkey check here.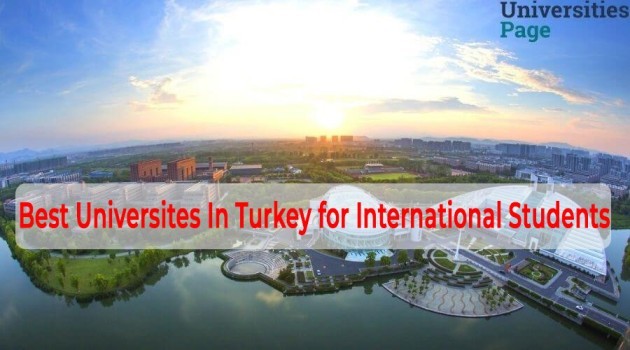 Top Ten Best Universities in Turkey
for International students
Turkey's universities are top-ranked with great reputations and the best education system in the world. Turkey has more than 206 universities, but I will explain the top ten universities ranked among the best in the world. To check about Scholarships in Turkey Click here.
Cankaya University
Cankaya University is located in Ankara; Ankara is the capital city of Turkey and most top-ranking universities are located in Ankara. Cankaya University is one of the top university in Turkey, and it is ranked 174 in the best universities list. If students fulfill its requirement, It has an easy and smooth admission process. It also offers scholarships to international students each year.
Koc University
Koc University was founded in 1992 in Istanbul, Turkey is the oldest and most developed university. In recent years the university has admitted international students on scholarships for international students and covers all expenses during the study in Turkey.
Sabanci University:
Sabanci University is one of the best teaching universities in Turkey and has the best ranking for Europe and Asia. It is the first university in turkey which started accepting international students from other countries. International students can choose a program among 531 programs in different fields.
Bilkent University:
Bilkent University is one of the best private university in Turkey and it is ranked above 561 in the QS World Ranking. Bilkent University is the oldest university in Turkey. It offers undergraduate, master's, and Ph.D scholarships to international students each year.
Istanbul University
Istanbul university is the most popular and one of the top university in turkey for international students and is also ranked in the top 10 university in turkey. It is providing world-class education and has a strong position in the area of academic research. Istanbul University has a very low fee structure for international students. Furthermore, University offers a different kinds of fully funded and partial scholarships also to international students
Middle East Technical University:
METU was founded in 1956 and has been welcoming international students for 27 years. It is one of the best public universities in Turkey and ranks above 501 in the QS World Rankings. The school emphasizes research and teaching in engineering and natural sciences. However, it offers approximately 41 bachelor's programs and 105 master's programs, and 70 doctoral programs for international students. It also offers fully funded and partial scholarships to international students.
Hacettepe University
Hacettepe University is a world-class research university with highly competitive teaching and training practices, especially in the fields of medicine and engineering. University has more than 50,000 enrolled students, offering 150 undergraduate and over 200 master's programs.
Ankara University
Ankara University ranks as 3rd best university in Turkey. It offers affordable tuition fees and accommodation for international students. Ankara University is also the second most popular university for international students in Turkey. Ankara city is 72% cheaper than New York city with a lot of work opportunities after study. University has a 70% acceptance rate for international students.
Izmir University
Izmir University is the top private university in Izmir city. Izmir city comes as a top city with many advantages for living, studying, and work, and most importantly it is known as an industrial city in turkey. Izmir University comes among the 18 numbers in best universities in Turkey and 276 numbers in best universities in Asia.
Kadir Has University
Kadir Has University is ranked 40th in Turkey and 2389th in the World. It offers disciplines such as Engineering, Arts and Social Sciences, Computer Science, and Business, with hundreds of international students from 39 countries. Its acceptance rate is 50-60% for international students from all over the world.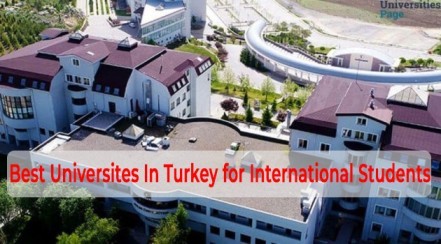 When does admission start in Turkey for international students?
Most Turkish universities start taking applications in the month of November of each year.
Does IELTS need to study in Turkey?
No, many universities can accept international students without IELTS.
Is work allowed in Turkey for international students?
Yes, inside the campus can work. Students need permission from the university to work outside of campus.
Do Turkish universities offer scholarships?
Yes, Turkish universities offer different kinds of scholarships to international students. The best part is to get a scholarship in turkey is easy compared to other countries.
To get a free assessment for BEST UNIVERSITIES IN TURKEY you can

contact us

below.




Lahore Office

Islamabad Office