Fully Funded Turkey scholarship 2021
Turkey Scholarship program is a competitive and government-funded scholarship for outstanding international researchers and students to study full time in Turkish universities. This scholarship objective is to develop a community of future leaders dedicated to establishing cooperation between turkey and other countries. This article will explain the turkey scholarship, How can get the scholarship, the minimum criteria to apply or eligibility criteria for the scholarship, what the scholarship covers, what the stipend is, whether there is a hostel facility or accommodation facility or not? This article will discuss every detail about the scholarship, so let us get started.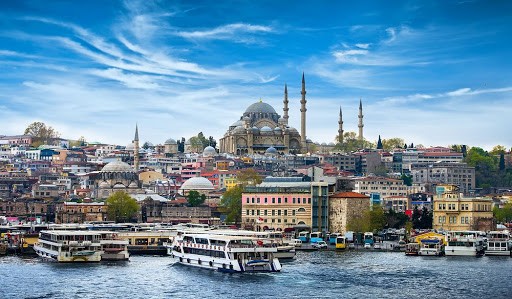 What does cover this scholarship?
.

    

It covers the full tuition fee.

.

    

It covers full accommodation.

.

    

Once off return flight ticket from the country.

.

    

Health insurance.

.

    

One-year Turkish language course expenses.

.

    

It covers a monthly stipend, but it is different for a different level of education.
For undergraduate monthly stipend, it is 700 TL; for masters, it is 950 TL, and for doctoral students, they will give 1400 TL. Any citizen of any country except the turkey is eligible for the scholarship, means, to study in turkey, every citizen from wherever can apply for the scholarship.
The minimum academic criteria for undergraduate(bachelor) students are 70% in their previous academic education. For masters and PhD the minimum criteria to apply is 75 % in the previous academic career.
Available majors:
·       Accounting
·       Automotive Engineering and Technology
·       Agriculture Economy
·       Astronomy, Physics
·       Agriculture
·       Architecture
·       Biomedical and Biotechnology Engineering
·       Biology
·       Biochemistry
·       Business and Management
·       Computer Engineering
·       Civil Engineering
·       Finance and Banking
·       Environmental Sciences, Ecology
·       Food Science and Technology
·       Industrial Engineering
·       International Law
·       Informatics
·       Microbiology, Biotechnology
·       Nuclear and High Energy Physics
·       Museum Studies, Preservation
·       Nursing, Midwifery, Physical Therapy
·       Physics
·       Political Science, Public Administration
·       Psychology and Behavioural Sciences
·       Preschool Education
·       Public Relations, Publicity, Advertisement
·       Urban and Regional Planning
·       Zoology
·       Veterinary Physician
There is an age limit for students; for undergraduates, the student must be below the age of 21; for masters, it must be below 30 years, and for PhD it must be below 35 years. There is a list of required documents needed to apply for this scholarship.
Required Documents
Recent photo

Diploma or temporary certificate

National exam scores

Academic transcripts

English language test score

Research proposal

Recommendation letters